We are a young dynamic Italian run Company operating out of Florence. We are a team of operators who has been in the tourist business for more than a decade now. We provide our services as driver-guides, which is not something that you can find very easily in Italy.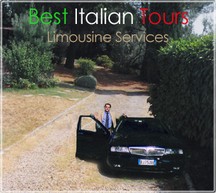 Our operator is both a driver and a guide. The driver-service makes sure you get to your destination without a worry , the guide service makes sure you are informed about everything which goes on around you. So you have the same person providing two jobs. This means less stress for you (only having to deal with one friend all the time) and less cash spending for your vacation.
We operate out of Florence, the most beautiful city in the world. But our chief operator's background is also from the U.S.A. having graduated from Boston College., Mass. We believe that mentioning how many years we have been in the field is important for you to know..... We are professionals. In this frantic world we are living in, the last thing you want to have to deal with is amateurs. There are already too many of them. We want to cuddle, take care, assist, educate, entertain you from a to z.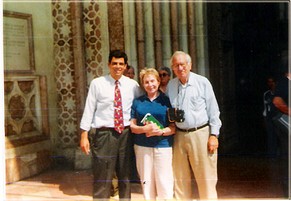 Assisi, September 2006, with Spielberg Srs
Let us tell you about the latest masterpieces of italy's finest products and factories where leather, jewellery, ceramics, perfumes, fashion and more are created. Making sure that at the end of our Journey together you will be saying: "The only mistake they made was to bring us back to our plane" It is not by chanche that in the past years we have succesfully served such personalities as Andrea Bocelli, David Bowie and wife Iman, Barbra Streisand and husband James Brolin, Eric Clapton,Walter Cronkite, the Spielberg family, Sean Connery family, Steve Jobs and many, many more. But we do not ask for anybodies' i.d..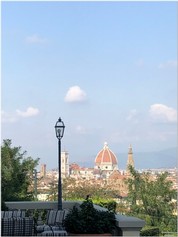 We guarantee the same dedication to each single customer the same exact way. We were raised in this area and we are willing to share with you our love, dedication and knowledge of our country. There are many aspects of our environment, traditions that cannot be discovered at first glance. It is our task to illustrate them to you Yes, we know how hard you have worked to be able to be here, how much you have looked forward to making it to sunny Italy (yes, the sun comes with the ticket) after many cold winters. We guarantee you that we will live up to your expectations.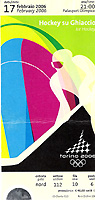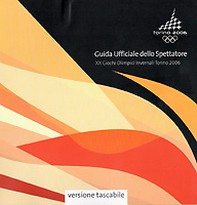 Officially engaged for Turin's 2006 winter olympics
Our customers satisfaction is our priority. So let's travel together through beautiful Tuscany and Italy. Breathe the thousands of years old enchanted historic and artistic atmosphere with our top experienced and multilingual driver-guides who are always ready to satisfy your immediate needs and to introduce you to the oldest and latest information of town. So if you are ready for the ultimate adventure travel of your life just look us up. We are looking forward to being your guardian angels. One quick thing: please don't ask us why the romans built so many ruins....They were thinking ahead of their times.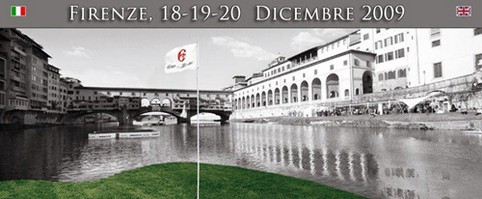 Conte of Florence Pontevecchio Challenge 2009, Official Partners of the 10th edition of the most beautiful golf tournament in the world.